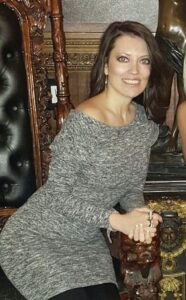 Mary has been in the customer service industry for over 20 years and beauty industry for 5 years.
Mary has been in the customer service industry for over 20 years and the beauty industry for 6 years.
She took ownership of Las Vegas Spray Tanning in 2018, and has maintained their five star standards of quality and service ever since. She is considered to be one of the premier spray tan artists in Las Vegas and is well-versed in creating custom colors based on a client's individual needs and skin tones. Not only is she proud to serve the Las Vegas area, she also caters to many loyal out-of-town clients to utilize her service and expertise multiple times a year. Mary is a member of NAWBO and is grateful to be among a rapidly growing group of women owned businesses in the Las Vegas community. She looks forward to growing her business and serving the people of this amazing city for many more years.
No deposit required to book
Available seven days a week and offering after hours services for extra fee.
Last-minute and same-day appointments available
Offering multiple brands and color solutions including completely customizable options
We apply three full passes to the body instead of just one or two like most companies
We apply finishing powder at the end of your session to soak up any moisture, and to help prevent drip marks due to perspiration (Not all spray tan companies offer this)
Contouring services available
Offering a next day follow up to make sure you are pleased with your results
Your satisfaction is guaranteed or your money back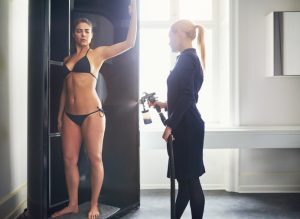 We are very passionate and dedicated about helping people feel great about themselves.
We value self improvement and well being, and treasure the relationships we are building with our clients.
We are so excited to offer this service to you, and look forward to welcoming you to the Las Vegas Spray Tanning family.
In order to best serve you, we are available 7 days a week by appointment only. We can come direct to your home, or preferred location anywhere in the Las Vegas Valley. You can also come to our location if you prefer. Please call or text us at (702) 372-3388 to book your first appointment!