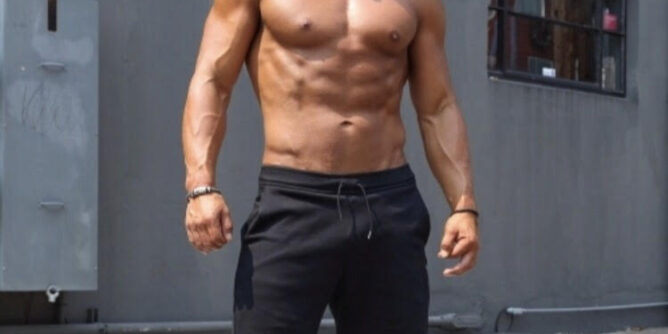 Instant spray tanning is a quick and easy way to get a sun-kissed look without spending hours in the sun. But before you go to the salon for your first spray tan, you should know a few things. Here are five things to 'know about instant spray tans:
What Is Instant Spray Tanning?
Instant spray tanning is a type of sunless tanning that uses a fine mist of DHA (dihydroxyacetone) to produce a natural-looking bronzed complexion. DHA is a colorless sugar which interacts with the amino acids in the dead cells on the skin's surface to create a browning effect.
The DHA will continue to darken the skin for 24 to 48 hours after the initial application, so it's essential to wait at least that long before showering or sweating heavily.
How Long Does It Last?
The best instant spray tan will typically last 5-7 days, although this will vary depending on your skin type, how often you shower, and how much you sweat. To make your spray tan last as long as possible, avoiding activities that will cause you to sweat excessively or rub off your tan is essential.
Some tips to help your spray tan last:
– Moisturize regularly, especially after showering
– Avoid hot tubs and saunas
– Wear loose, breathable clothing
– Exfoliate before your spray tan to remove dead skin cells
For example, a moisturizer will help to keep your skin hydrated and prevent it from drying out and peeling, which can cause your spray tan to fade prematurely. Exfoliation is the process of removing dead skin cells from the surface of your skin. Exfoliation before your spray tan will help to create an even canvas for the DHA to interact with, resulting in a more even and long-lasting tan.
How Do I Prepare for My Tan?
Before calling a mobile spray tan service, doing some prep work at home is essential. First, you'll want to exfoliate your skin so that the solution can even apply to your skin. You should also avoid wearing any lotions, oils, or deodorants as these can act as barriers between your skin and the solution. Lastly, wear loose-fitting clothing, so your clothes don't rub off your freshly sprayed Tanner.
What Should I Avoid Afterwards?
After getting an instant spray tan, there are a few things you should avoid doing to prolong your tan's life. For starters, avoid soaking in water for at least 8 hours after your treatment. It includes showers, baths, swims, etc. You'll also want to avoid sweating excessively, which can cause your tan to fade more quickly. To help extend the life of your instant spray tan, be sure to use oil-free products and gently pat yourself dry after showering or sweating.
Conclusion
Instant spray tans are a quick and easy way to get a beautifully bronzed complexion without spending hours in the sun. Las Vegas Spray Tan offers a variety of instant spray tan solutions to suit your needs. Contact us today to book an appointment!